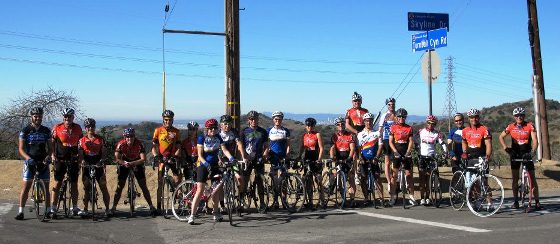 Wow how time flies, it seems that January just came and went, I was mostly very sick and had a small injury but the injury did not side line me what was the defining factor was bronchitis,
My season had began well with an awesome New Years Day ride with the Inland Infernos Triathlon Club! I had so much fun on a huge 55 mile loop and really enjoyed the company of this great group of athletes.
After a great ride I rushed home as it was after all News Years Day the first day of what is going to be a fantastic 2012! AL decided that we would all go into Hollywood and cruise the Stars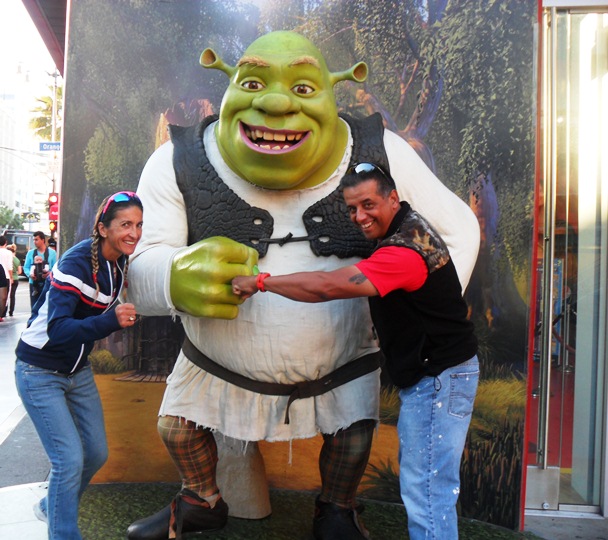 I was having a great week, I began swimming again and running, On the 7th of January I particiapted in a run in memory of a young girl who died of Anorexia, it was a 5km run and I took Hammer my small mini pin along too, we were told we may have to start at the back of the 500 plus runners because Hammer was a dog, but Hammer can run and was very well behaved we began the race a few rows back from the beginning the gun went off and Hammer Hammered!! It was a funny 5km as other runners shouted out to Hammer run tiger!! But I placed first in my age group with Hammer that was not too shabby.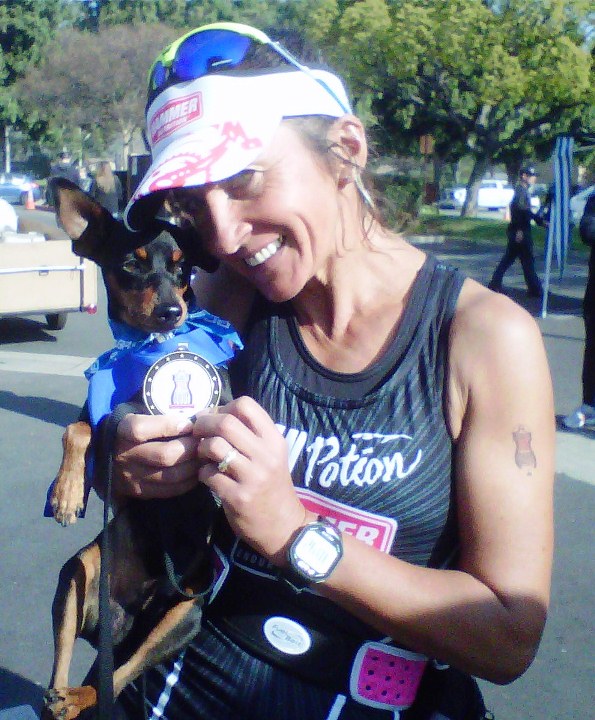 After this amazing run I was pretty bubbly and enjoying as always life I had signed up for a 50 mile trail run the next weekend, unfortunately I hurt myself on Wednesday and pulled a muscle in my lower leg, the pain was awful and I knew deep down I would not be able to run, despite that I iced and took anti inflammatory medication but by Friday my fate was sealed and so I decided to post pone my 50 mile Catalina Island run to 2013 and offer my help as a Volunteer.
January 14th found me having fun on Catalina but while my friends were running 50 miles I was at Wacko Cafe aid station and helping the runners keep hydrated and well nourished!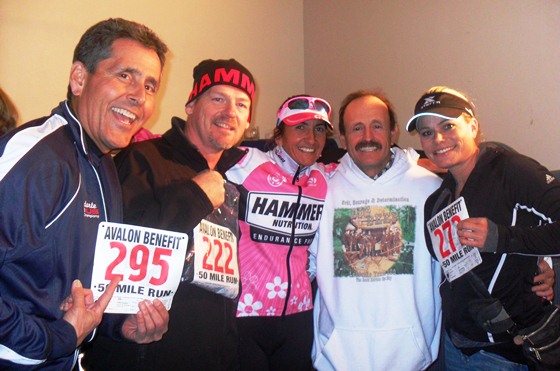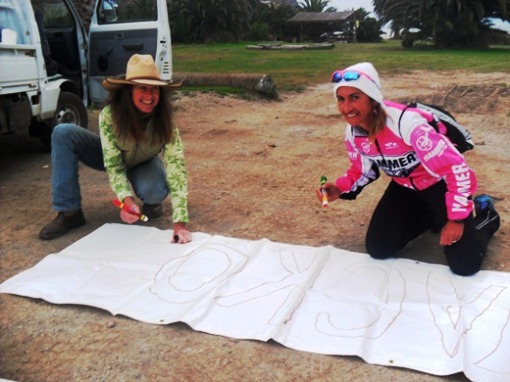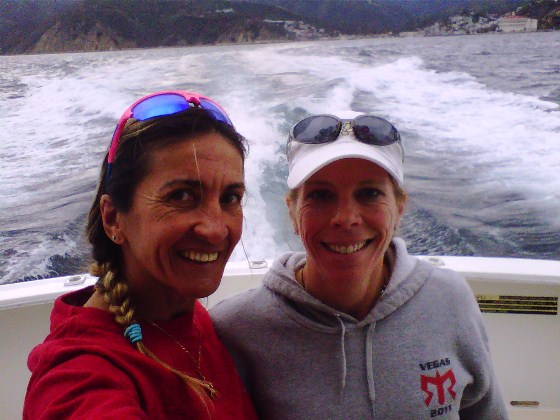 The weekend came to a close when my friend Sharon let me travel with her family on a private boat back to the main land. So managed to make lemonade out of the lemons handed to me that weekend!
That week of the 15th I began to get sick, sore throat high heart rate etc…. so did not ride my bike and just swam 3 times a week. At the end of the week we were celebrating Abigails 4th birthday and I was making her a beautiful mermaid cake.
On the Saturday I tried to run for a mile to the pool it was pouring with rain but I was REALLY happy as I ran without pain in my leg. Swam and ran home again.
Sunday I decorated the Little Mermaid cake and participated in the POstal swim challenge by USMS, this was probably the final nail in my coffin, and was coughing a lot, but being stubborn I swam the hour and then Al and I went to Abigails party.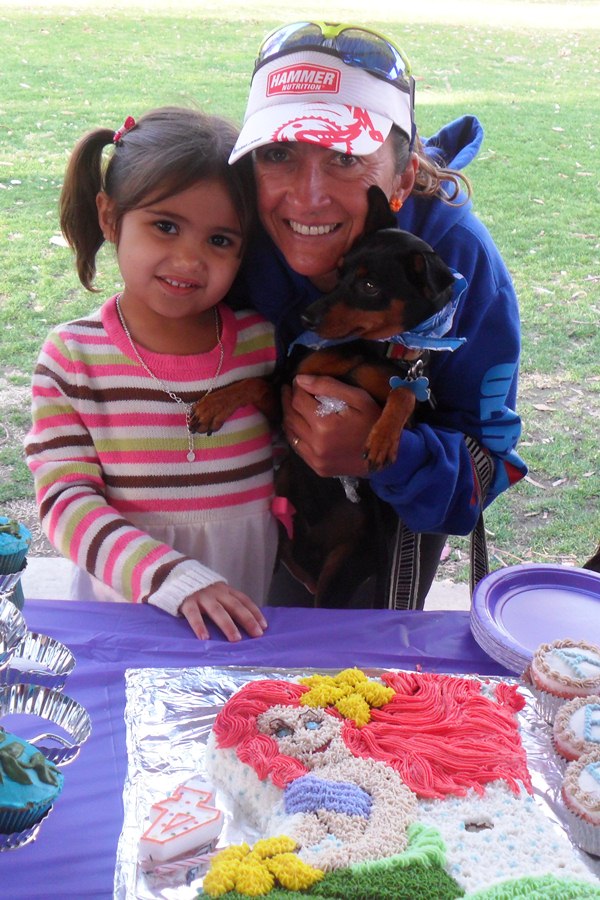 After the party we went home I had a horrible sore throat and headache, on the Monday I was certifiably sick:-( and for 5 days was in my pjs, living on hot spicy soup, ultrawoman was sick! My husband and my little dogs took very good care of me!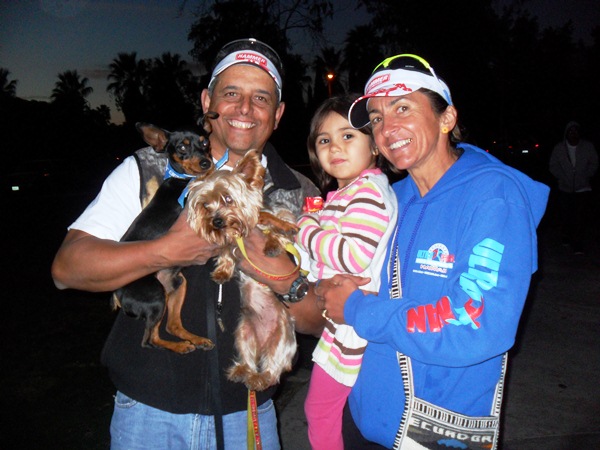 I hate being sick but understand that my body needed to rest and recover, was def. a weird January only one good week and the rest was resing up and listening to my body! Catching up on e mails and doing work for San Dimas Stage Race. Working on papers for the dive club and catching up on movies and jigsaw puzzles!
I had to miss scuba diving on the Bottom Scratcher but that did not stop me going on the boat, despite being sick and congested I shared a bunk with AL and enjoyed a very pleasant 2 days on the Ocean breathing in good fresh Catalina Island air!