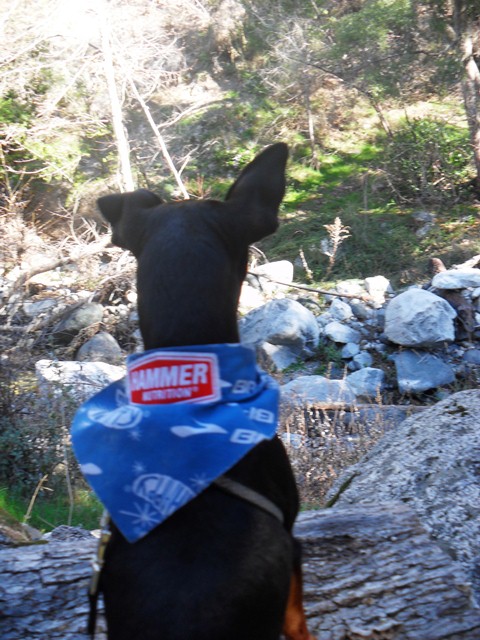 Waterfalls and trails Feb 5th 2012
My first run adventure after being so sick and injured during January was with my friend Ray Mena and Hammer my mini pin, we decided to run a trail which looked great on the map just off the Angeles Crest hwy, It was pretty cold in the early morning and we left the car park to the trail with plenty of warm clothes and plenty of water. We would soon after 2.5 miles hit rocks and did I mention more rocks!! Hammer had a great time he was like a squirrel as he chased Ray around the trails, meanwhile I was like a fish out of water as I re learn't how to walk then run then wobble then balance!!!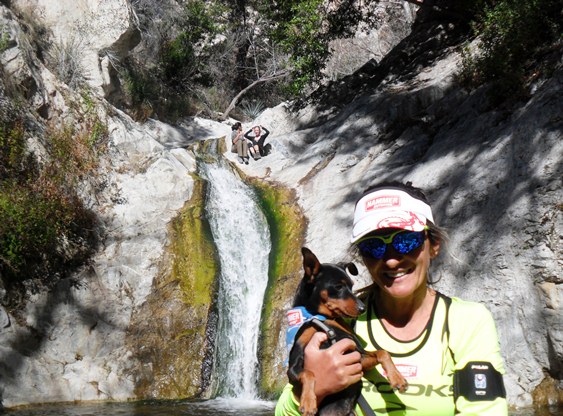 We were out in Bear Canyon for over 5 hours and hardly covered 15 miles!!! But we had fun and my leg never hurt!!